Message From the Chairman
I am J.D. SALINAS, III, chairman of the Texas Border Coalition, and I am delighted to welcome you to our website. TBC is the collective voice of border mayors, county judges, and communities on issues that affect border region quality of life. We represent more than 2.5 million people from Brownsville to El Paso.
Our coalition is committed to working to develop innovative policies and legislation at the national, state, and local levels that will help border communities grow and prosper. I invite you to stand with us.
TBC welcomes further contributions to this website from our member communities and we hope it will be a comprehensive resource for each of us as we move forward together.
While Each Community Has Different Strategies for Pursuing
TBC's Goals, We All Agree That:
Significant investment in the border region is needed to produce a sound foundation for economic development.

Our workforce must be educated, skilled and able to carry Texas' economy forward.

We must improve accessibility to existing programs and develop new creative solutions for health care.

We must adopt fair and effective immigration reform that strengthens our borders and recognizes the economic contributions immigrants make to the U.S. and Texas economies.

Our roads and bridges will demand increased attention.
Our Vision
TBC's vision is to be recognized as a leader and authority for the Texas-Mexico border region and to bring attention to the education and workforce. health care, border security, economic development and transportation needs of communities along the border.
Our Mission
To make recommendations to the Texas Legislature and Congress that will help the Texas-Mexico border region grow and prosper.
TBC Works to:
Provide a better quality of life for the residents of the Texas-Mexico border region by providing economic development opportunities and sustainable incomes in a healthy and safe environment
Make the flow of goods between Texas-Mexico as efficient as possible by advocating for the necessary funding from the state and federal government.
Advocate for federal and state investments and incentives in education and workforce, health care, ports of entry, transportation and other areas considered vital to the fulfillment of the mission of TBC.
J.D. Salinas, III, Chairman
AT&T
chairman@texasbordercoalition.org
City Commissioner
Richard Cortez,
Vice Chairman
City of McAllen
Mayor Pete Saenz,
Chairman Elect
City of Laredo
Eddie Aldrete,
Treasurer
IBC Bank, San Antonio
Mayor Robert Garza
City of Del Rio
Mayor Ramsey Cantu
City of Eagle Pass
Mayor Joe "Fito" Salinas
City of La Joya
Mayor Jim Darling
City of McAllen
Mayor Ambrosio
"Amos" Hernandez
City of Pharr
Fred Brouwen
Pharr-Reynosa International
Bridge Director
Mayor Joe Vega
City of Port Isabel
Mayor Jose
Alfredo Guerra
City of Roma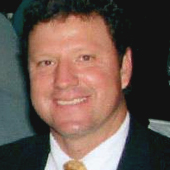 Judge Joe Rathmell
Zapata County
Judge Aurelio
"Keter" Guerra
Willacy County
Ben Petty, Sr.
TaxFree Shopping, Ltd
Olga Gabriel,
Texas A&M Health
Science Center – McAllen
Health Care Chairwoman
Monica Weisberg-Stewart,
Private Sector – McAllen
Immigration and Border
Security Chairwoman
Blas Castaneda,
Private Sector, Laredo
Education and Workforce
Development Chairman
Sergio Contreras,
City of Pharr
Transportation Chairman
Carolyn Petty, TaxFree
Shopping, Ltd.
Economic Development
Chairwoman