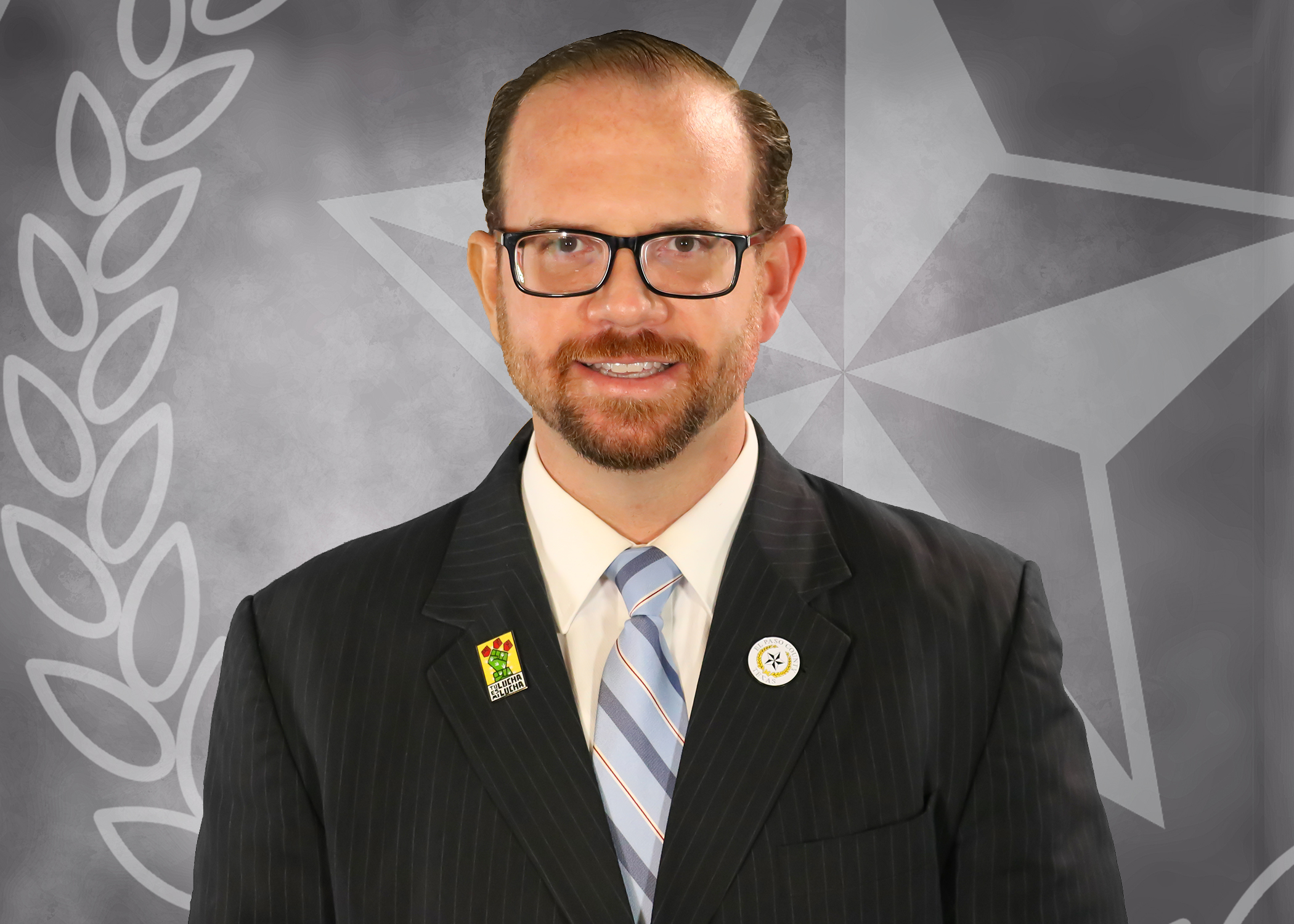 David Stout, El Paso County Commissioner
TBC Chairman 2022-Present
Message From the Chairman
The most important lesson of TBC's work over the decades is that border communities can achieve results when we lead by consensus, speaking as a collective voice of border elected officials, business and community leaders for the 2.8 million people living in the Texas border region.  When we stand together on priority issues that affect border communities, state and federal officials pay attention. Our most important asset is our unity.
Like every other community in the nation, the Texas-Mexico border region has needs for investment and economic development. To help the border region continue to grow, TBC advocates for state and federal investments in five broad areas:
Secure, efficient borders that facilitate legitimate trade and travel;
Better education for more of our people, especially technical and scientific training that helps workers from our border communities participate and succeed in the 21st Century workforce;
Policies that enable economic development for the continued growth and prosperity of our region;
Well-organized transportation systems that support cross-border trade as well as the safety of our local communities; and
Health care that improves the well-being and productivity of our people.
TBC brings the authentic, unified voice of border communities to decision-makers in Austin and Washington. To amplify the border's agenda, TBC will continue to frame our priority issues as a non-partisan agenda that highlights the border's crucial role for the economic wellbeing and security of Texas and the nation. I look forward to working with our border elected, community and business leaders to make TBC a strong, unified voice for the border region.
While Each Community Has Different Strategies for Pursuing
TBC's Goals, We All Agree That:
Significant investment in the border region is needed to produce a sound foundation for economic development.

Our workforce must be educated, skilled and able to carry Texas' economy forward.

We must improve accessibility to existing programs and develop new creative solutions for health care.

We must adopt fair and effective immigration reform that strengthens our borders and recognizes the economic contributions immigrants make to the U.S. and Texas economies.

Our roads and bridges will demand increased attention.
Our Vision
TBC's vision is to be recognized as a leader and authority for the Texas-Mexico border region and to bring attention to the education and workforce. health care, border security, economic development and transportation needs of communities along the border.
Our Mission
To make recommendations to the Texas Legislature and Congress that will help the Texas-Mexico border region grow and prosper.
TBC Works to:
Provide a better quality of life for the residents of the Texas-Mexico border region by providing economic development opportunities and sustainable incomes in a healthy and safe environment
Make the flow of goods between Texas-Mexico as efficient as possible by advocating for the necessary funding from the state and federal government.
Advocate for federal and state investments and incentives in education and workforce, health care, ports of entry, transportation and other areas considered vital to the fulfillment of the mission of TBC.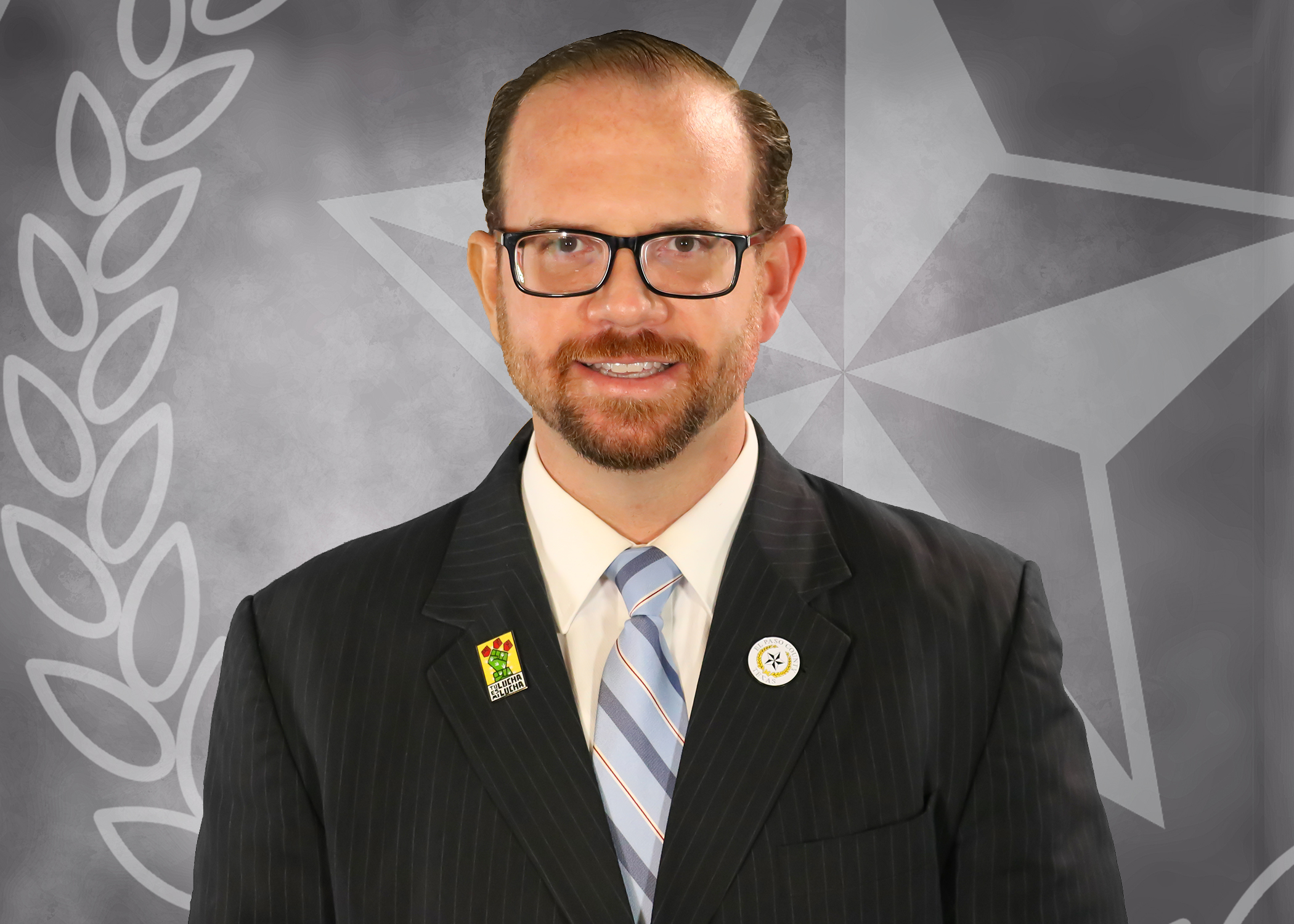 Commissioner David Stout
Chairman
El Paso County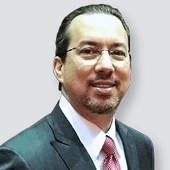 Judge Eddie Trevino, Jr.
Immediate Past Chairman
Cameron County